Free Downloads and Resources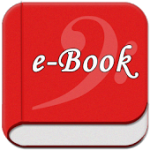 Click to download this week-by-week guide to eating better, sleeping better, and feeling better.
Full of healthy resources including:
Healthy food list
Sleep regimen that really works
Meditations and relaxation exercises
Exercise plan
Join our Newsletter to receive the Adolescent Behavior Contract and our 5 Rules for Couples to Fight Fair
The Behavior Contract is not just for teens. It contains:
Age appropriate rules and consequences
Values your entire family can discuss and create
Ideas for incentives and rewards

5 Questions to Ask Your Child's College When They Have *Stuff
*Addiction, disabilities, differences, depression, disorders, etc.

Family Plan For an Adult Child With *Stuff, Who is Going Away to College
*Addiction, disabilities, differences, depression, disorders, etc.
VIDEOS:
"Help Your Wife Survive Your Affair"
Speaker: Dr. Kate Walker, Ph.D., LPC-S, LMFT Supervisor
This video can help the male partner who had an affair better understand why he did what he did, understand his partner's pain, and decide what comes next.
Click the arrow below to view.
WEBSITES:
HelpMeHelpMyTeen.com
This website is devoted to providing resources to parents struggling with difficult kids.
Schedule Appointment or Free 10 Minute Phone Consultation
…………………………………………………………………………………………..
Back to Top
Helping you achieve balance. Today.