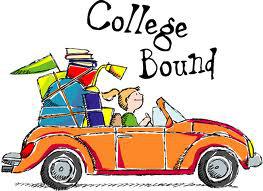 Sending a child with ADD/ADHD off to college can be challenging. For the last eighteen years you have been responsible for finding the services she needed to manage ADHD and succeed in school.  If she took medication or had additional educational interventions such as a 504 plan in high school, you're probably wondering if she will be able to access similar help or accommodations at her college or university. How can you help your child find the services she may need to be successful?  How can you 'pass the baton' so she becomes responsible for her own self-care and success when she goes away to college?
First, if you have the time, start early. It may be too late for this advice (if you are like me, the car is packed and you are heading out tomorrow) but many universities have programs that cater to students with learning differences. For example, The University of Iowa offers students with intellectual, cognitive, and learning disabilities access to the REACH program. West Virginia Wesleyan College campus has The Learning Center which helps students with learning disabilities, attention disorders and other special needs find a wide range of support options (http://www.bestcollegesonline.com/blog/2011/09/21/20-incredible-colleges-for-special-needs-students/). If you don't know where to start, educational consultants can be a tremendous resource to help your child plug in to the right college or university.
If your child already her acceptance letter, then take some time with her to locate resources on her campus. Be sure to explore services such as the student writing center and campus TRIO programs (federally funded programs on many campuses that offer everything from free tutoring, writing help, to financial help). If your child's mother or father is a veteran, then she may qualify for additional help and financial aid. Here in Texas, children of Texas veterans qualify for housing and tuition help through the Hazelwood Act.
Most importantly, locate your campus ADA (Americans with Disabilities Act) officer. Even if your child wants to try it on her own at first, she may realize later she needs some accommodations and resources. Every public/federally funded college campus will have an ADA office and she can go there any time. Her ADA officer can help her locate counselors and psychiatrists, and help her design accommodations that work for her.
Here are a few tips from http://www.campusexplorer.com/college-advice-tips/B6B71A43/College-Advice-For-Students-With-A-504-Plan/
While a high school is required to identify your requirements and provide free appropriate public education to meet them, a post-secondary institution is not required to waive or change academic requirements. However, colleges cannot discriminate on the basis of disability, and must provide the necessary adjustments for you to function academically. This includes housing for students with disabilities that is comparable, accessible and affordable.
While disclosure of your disability to a college is voluntary, it is necessary in order to qualify for assistance. You may apply for an adjustment at any time, but it is recommended that you do so early. Initiate contact with a school before the college application process begins, and ask questions. It may take some procedural time for your application to go through, and requirements may vary amongst different colleges.
You will also need to provide proof of your disability, so be sure to research what is necessary for different institutions, and start your evaluations before senior year. Neither the state nor your college is responsible for the cost of obtaining documentation of your disability, but your state vocational rehabilitation agency may provide funding.