| | | | | |
| --- | --- | --- | --- | --- |
| | | | | |
Schedule a free phone consultation with Dr. Walker, Jason Davis, Eboni Harris, Naomi Timm, or Brandi Peterson, and ask about our specialties, cost, and scheduling by calling 936-697-2822.
COUPLE COMMUNICATION, ADDICTION, INFIDELITY, YOUNG ADULTS  – Market Street Location
Kate Walker Ph.D., LPC, LMFT is the Clinical Director for achievebalance.org and the non-profit counseling center Ann's Place. She is a Licensed Professional Counselor Supervisor and a Licensed Marriage and Family Therapist Supervisor. Trained as a marriage and family expert, Dr. Walker specializes in couples and families, especially those struggling to survive addictions and infidelity. Her clinical experience also includes working with families with a member suffering from addiction, parents with challenging children, victims of abuse, and individuals struggling with depression and anxiety.
In addition to her clinical work, Dr. Walker has served as both a member of the Doctoral Advisory Board and as an adjunct professor at Sam Houston State University; she is the Director of Clinical Field Experience at the University of Houston Victoria; and she is the current LPC Board liaison for the Texas Association for Counselor Education and Supervision. She has been a speaker and presenter at the Texas Counseling Association Annual Conference, the Texas Association of Marriage and Family Therapy Annual Conference, and the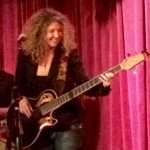 Association for Counselor Education and Supervision National Conference. Dr. Walker earned her master's and Ph.D. at  Sam Houston State University, her bachelor of music degree from The University of Texas at Austin, and she continues to freelance as a professional bass player for singer/songwriters in the Houston area.
MENU of SERVICES with DR. WALKER
Family Counseling Child Under 18
Family Counseling Child/Family Member Over 18
A word from Dr. Walker:
"Achieving balance is not only a professional goal for me, it is a personal one as well. My husband has been mobilized with the military, my oldest child has experienced recovery and the justice system firsthand, and in 2006 I completed my sixth reconstructive procedure following a double mastectomy. I have a wonderful family and we are passionate advocates for marriages, military families, and parents with struggling adult children and teens. We know our experiences have placed us in a unique position to help other families dealing with similar issues, and we feel achievebalance.org and Ann's Place are a reflection of that passion. Choosing a therapist is an important decision and I am honored to help you achieve balance today."
Kate Walker, Ph.D., LPC, LMFT, Supervisor for both licenses
Schedule Appointment or Free 10 Minute Phone Consultation
"Kate, Thank you for an excellent presentation. I am continuing to receive compliments on your presentation (and some regrets that folks heard how great it was and they don't want to miss the next one!)"
~ Rebecca Rucker, MA, LPC-S, LMFT
NEW DIMENSIONS DAY HOSPITAL
Director of Organizational Development

"Kate, I have recommended many patients to you – I constantly hear what a great job you do – thank you for your great contribution to the families we serve."
~ Ruth Lavada Vernier
VERNIER & BARRY, P.C.
Attorneys & Counselors at Law
Dr. Kate Walker was a featured presenter at the 2012 American Association for Marriage and Family Therapy annual conference in Charlotte, North Carolina. She was selected by peer review to present her research. Her presentation titled Helping Women Heal: Exploring Female Responses to Infidelity was well received and added to the growing literature helping therapists understand the complex recovery process experienced by couples surviving infidelity.
ADOLESCENTS, FAMILIES, ADD/ADHD – Hughes Landing Location
Jason Davis, MA, LPC is a Licensed Professional Counselor in the State of Texas. He received his Masters of Science in Counseling from the University of Houston Clear Lake and a Bachelor's Degree in Theater from the University of Texas at Austin. He is an active advocate and recently finished his term as a Senator in the Texas Counseling Association. Jason's experiences as a counselor, teacher, actor and theater director have enhanced his abilities to communicate with others from all walks of life and help them navigate both big and small obstacles.
Jason has over 17 years of experience working with adolescents, and is passionate about helping them with problems such as ADD/ADHD, bullying, depression, anxiety, anger, as well as improving interpersonal communication skills. He believes that the sky is the limit and teaches adolescents how to set goals in life and reach them.
Jason also enjoys working with couples and understands how life in today's world can complicate the relationship between adults who love each other . Jason's work with individual Adults specializes but is not limited to depression, stress, anxiety, anger and relationship issues.
Jason's clients have described him as supportive, kind, understanding, positive and an excellent listener. He is happily married and is an active member in the Woodlands Community. Jason believes that life is short and it is important that each and every one of us live a happy and productive life.
Schedule Appointment or Free 10 Minute Phone Consultation
COUPLES, YOUNG ADULTS, AND SEXUAL CONCERNS – Market Street and Houston Locations
Eboni Harris, MA, LPC, LMFT is a Licensed Marriage and Family Therapist and a Licensed Professional Counselor in the state of Texas. Eboni is also the Clinical Director for Ann's Place Partnerships for the achievebalance.org training program Ann's Place.
Eboni received a Master of Arts degree in Community Counseling and a Master of Arts degree in Psychology from Sam Houston State University. She received her Bachelor of Arts in Psychology from Dillard University and is a member of the Texas Counseling Association and the Society for the Scientific Study of Sexuality.
Eboni specializes in couples and families and most of her counseling career has been concentrated on helping couples improve communication skills and intimacy. She is a certified facilitator for the Prepare/Enrich Assessment, an online assessment that helps couples explore and strengthen areas in their relationship where they need growth. Eboni enjoys helping her clients improve communication, address issues with sex and intimacy, and achieve a healthy satisfying lifestyle.
Schedule Appointment or Free 10 Minute Phone Consultation
ADULTS, COUPLES, REPRODUCTIVE ISSUES, LGBTQ – Market Street Location
Brandi Peterson, MA, LPC, LMFT is a Licensed Marriage and Family Therapist and a Licensed Professional Counselor in the state of Texas. Brandi earned her Bachelor of Arts degree from Texas State University in Electronic Media and a Master of Arts from Sam Houston State University in Clinical Mental Health Counseling.
Brandi provides counseling to individuals, couples and families dealing with issues surrounding infidelity, addiction, mental illness, sexual orientation and codependency. She has a special interest in reproductive issues including psychiatric conditions surrounding pregnancy and postpartum, miscarriage and infertility. She also enjoys working on co-parenting with divorced parents and their children.
Religious beliefs or practices can be incorporated into therapy sessions if the client desires, as Brandi welcomes individuals from all backgrounds and walks of life.
It is her belief that many communication issues arise in relationships when messages are lost in translation. Often times, it only takes several sessions with a professional third party to identify and break down these errors in sending and receiving messages.
Everyone has a story and Brandi would be honored to hear yours. Whether you're struggling through a  challenging period of your life or are just wanting to strengthen something that is already great.
Brandi is passionate about life and her family. She lives in the Woodlands with her husband, two young sons and four pets.
Schedule Appointment or Free 10 Minute Phone Consultation